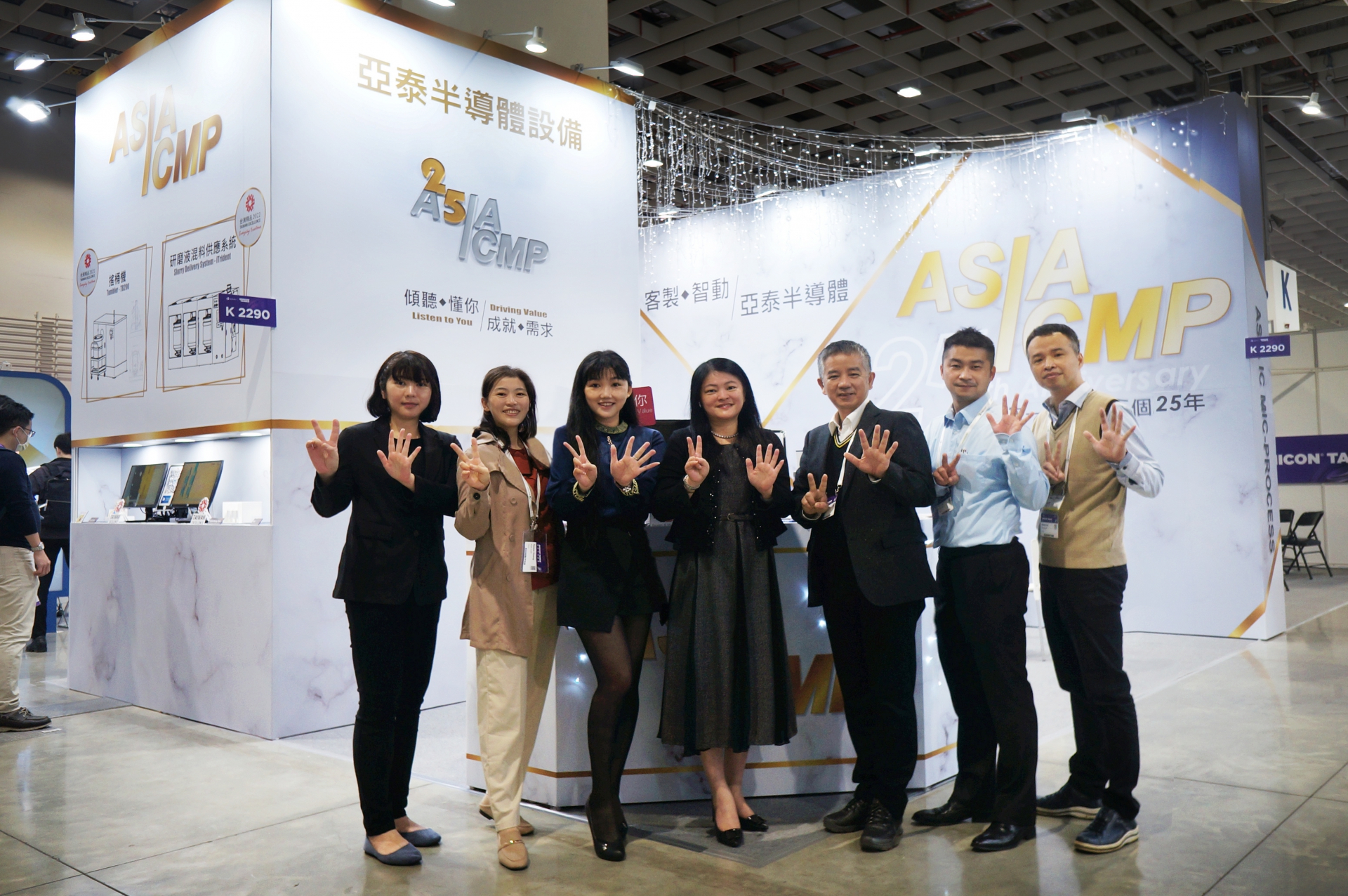 The SEMICON Taiwan 2021 International Semiconductor Exhibition will be held at the Nangang Exhibition Hall at the end of December 2021. The highlights of the exhibition include cheterogeneous integration, green manufacturing, smart and advanced manufacturing, advanced testing, strategic materials, and MEMS and sensors. Smart energy management and green manufacturing innovation were added in 2021. Strengthen the focus of the semiconductor industry in ESG (Environmental, Social, Corporate Governance) and make the high-tech supply chain move towards sustainable development. As a key member of semiconductor high-tech factories and facilities, ASIAICMP has also invested in research and development technology in automated chemical management operations to provide high-tech factories with a total solution for supply system which is more in line with ESG expectations.

ASIAICMP provides the exclusive solution for slurry and chemical supply system "iTrident" as a unique three-barrel type, while the three chemical barrels can provide mixing, supply and temporary storage at the same time, so it has better space efficiency and component use efficiency. This series has also won 2022 Taiwan Excellence Award. Another product for the Excellence Award is the Tank shaker/tumbler TB-200 recognized by the 2021 Taiwan Excellence Award. It is also the pioneer product of the chemical material management series in the "Intelligent" series of ASIAICMP's new business group. Whether it is a chemical supply system or an intelligent material management system, environmental protection is considered in factory operations. In addition, it prevents personnel from being involved in hazardous operations where chemicals may spill. It adopts a high degree of automation and data transmission. The collection and analysis of optimization tasks fully demonstrate the "care for people" and "wisdom connection", so that users have a more sense of factory planning with ESG concepts.

Over the past 25 years, "Being considerate to customer needs" has always been the spirit of ASIAICMP's customized products and services. In recent years, "Intelligent Slurry/Chemical Material Handling Management" has been introduced, value-adding for facility teams in semiconductor and high-tech industries. A new series of products were published in this SEMICON exhibition.